CLOUD BASED
DOCUMENT WORKFLOW AUTOMATION
IMPORTANT FEATURES:
OWN TEXT EDITOR!
REALTIME MULTI-USER EDITING!
FILL OUT YOUR DOCUMENTS IN FEW SECONDS!
SPEED UP THE WORK!
AVOID DATA ENTRY MISTAKES!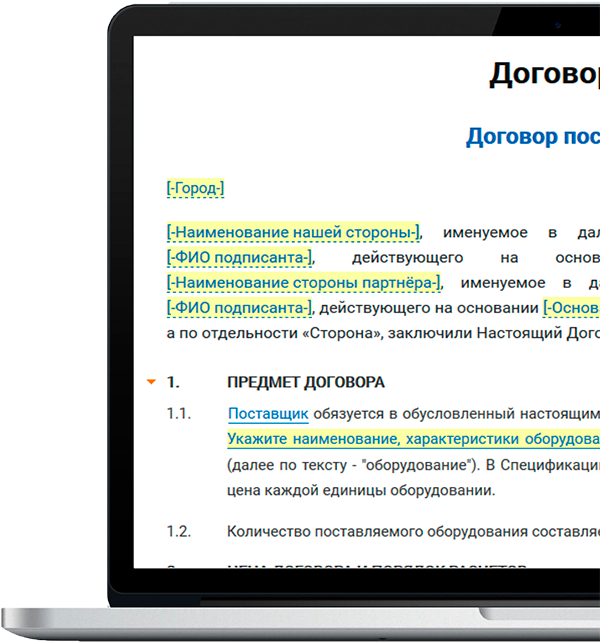 Program interface can be easily translated and localized to any country by request

DOCUMENT CREATION
•

Documents creation based on templates

•

Import and manage your templates

•

System substitution fields and configured by user

•

Document Designer: variable parts of the text, depended on user's replies.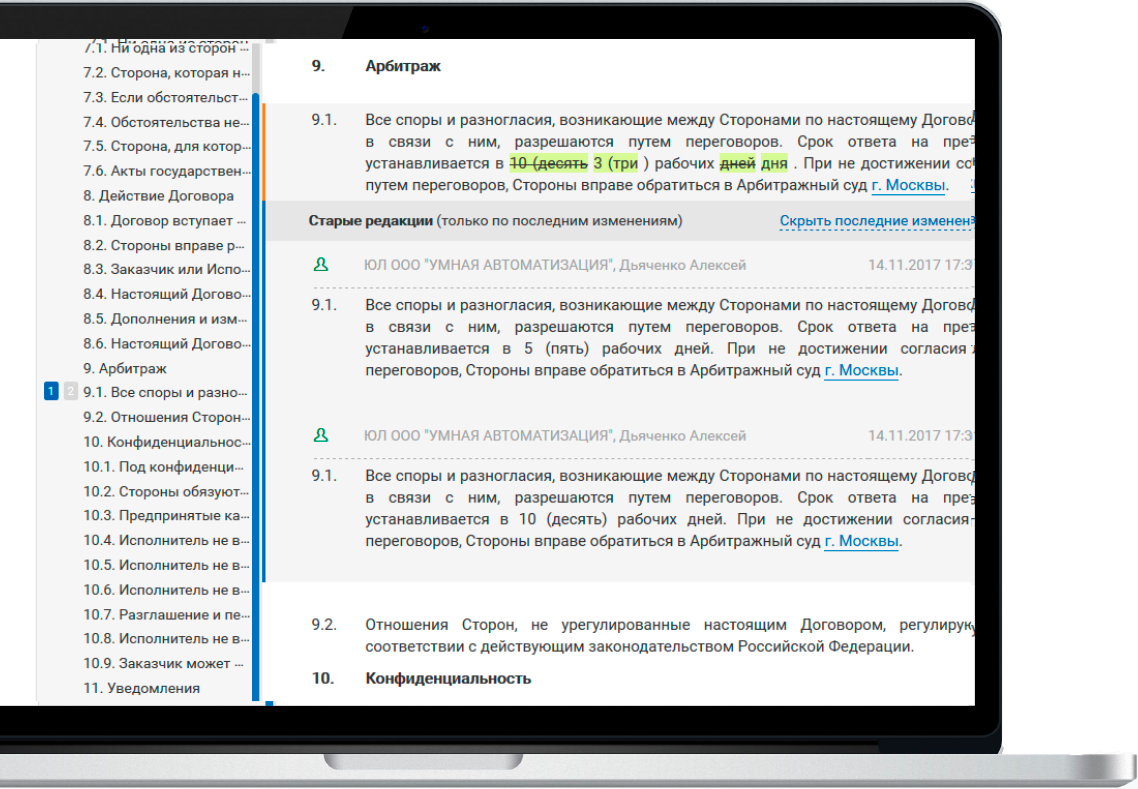 DOCUMENT NEGOTIATION
•

Invite colleagues and partners in simultaneous teamwork with the document

•

No more versions of document, no email attachment!

•

Changes

highlighted

in colors

•

Protected history of track changes!

•

Interactive index bar with indication of changes

DOCUMENT SIGNING
•

Export to DOC and PDF formats

•

Task management

•

Statement of disagreement and other reports

DOCUMENT STORAGE
•

Taggable documents, usable and fast search

•

Link docs to create groups, upload varied attachments

SECURITY
•

256b https encryption protocol with an

A+

rating

•

User access rights management

•

Regular security audit

RELIABILITY
•

Distributed servers

•

Realtime data replication
SMALL

BUSINESS SOLUTION:

RELIABLE CLOUD SERVICE WITH LOW PRICE
LARGE

BUSINESS SOLUTION:

INSTALLABLE ON YOUR OWN SERVERS / BOXED SOFTWARE VERSION

API

Work without installation

Fast and simple

Available on any computer any time
100+ templates

Full function trial period

Save your business time, prevent errors